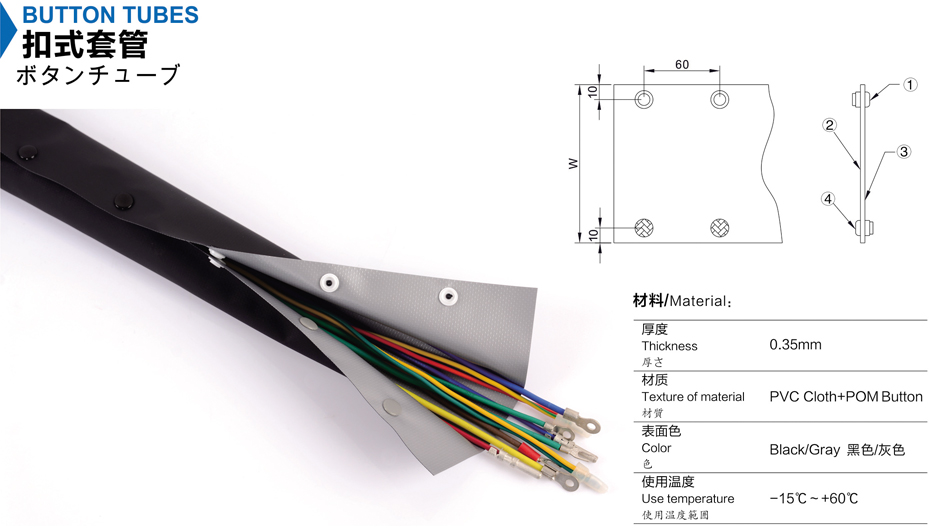 Applicable:Computer and peripheral equipment, manufacturing, distribution, automatic vending machines, all kinds of
electrica equipment, such as wire finishing, storage and protection.

Features:This product use snap button, without any tools, easy. Convenient distribution change, addition and
inspection.Inside and outside use double deck cloth, positive and negative sides can be used alternately,
use a wide range of.
型号

布宽W(mm)

扣距W1(mm)

最大束径(mm)

包装方式

FBT-10

55

35

Φ10

50M/盒

FBT-15

75

55

Φ15

FBT-20

90

70

Φ20

FBT-25

100

80

Φ25

FBT-30

115

95

Φ30

FBT-40

146

126

Φ40

FBT-50

175

155

Φ50

FBT-70

242

222

Φ70

FBT-100

335

315

Φ100