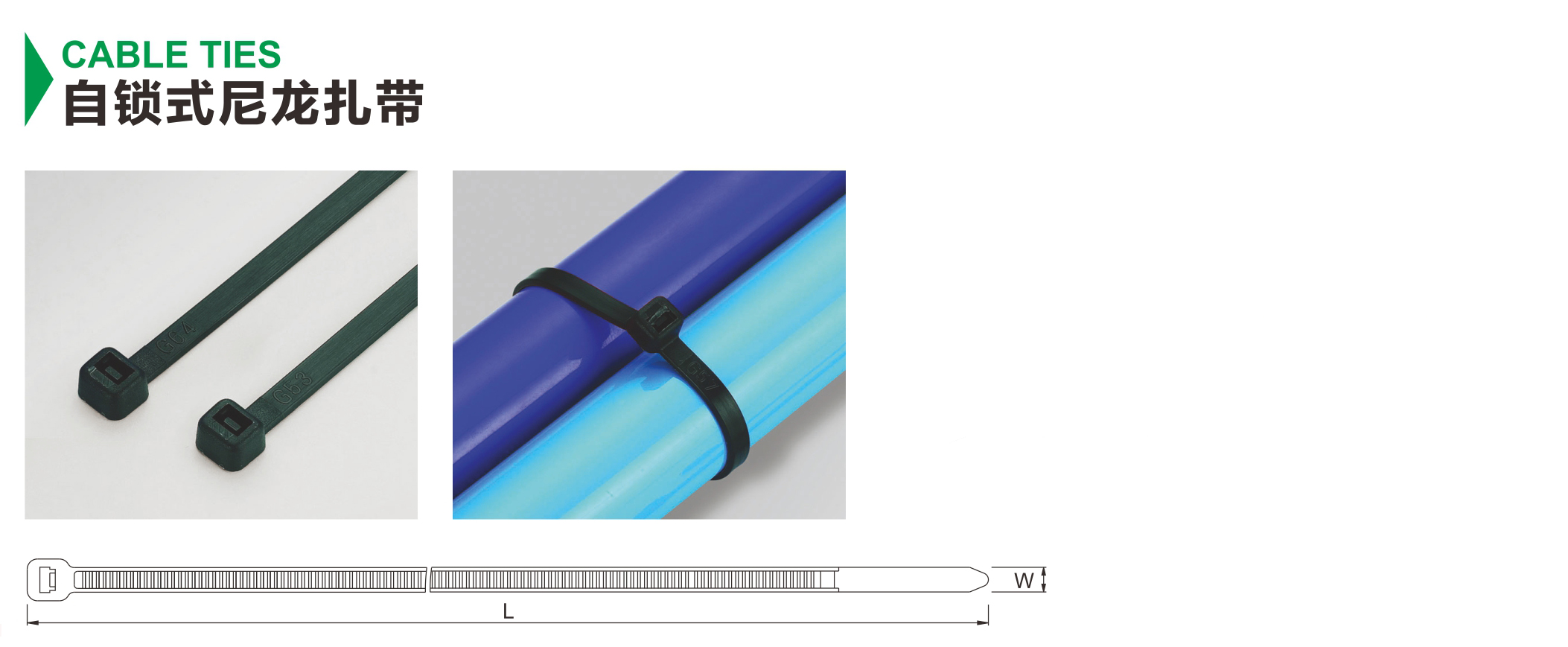 Material:Nylon 66, Flame retardant UL94V-2.
Color:Natural color (white), black is a regular color, color can be customized.
Applicable:The dentition on the inner side of the cable tie can strengthen the fixing of cables and pipelines.
Features:The design of the teeth of the strap head is excellent, and the wearer can work in a labor-saving manner
while ensuring the high pull quality. Fireproof, flame-retardant and heat-resistant materials can be
customized.